---
Luxury WHITE
Dengan elemen terbaru hydroquinon stabil yang memiliki kekuatan sama dengan hydroquinon dari resep dokter, namun lebih lembut untuk kulit dengan formasi yang juga lebih stabil.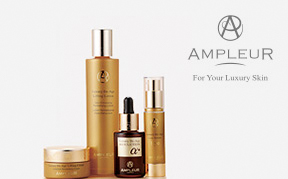 Luxury DE-AGE
This line includes Growth Factors and plant stem cells, both of which have garnered considerable attention in regeneration science. GF heals and regenerates skin-cells and offers you help to achieve a more youthful-looking appearance.
Premium Phyto
Developed with premium combination of Growth Factors and Phyto-chemical to fortify your scalp and cultivate healthy hair.



Have Question?
Silakan email kami dengan pertanyaan Anda