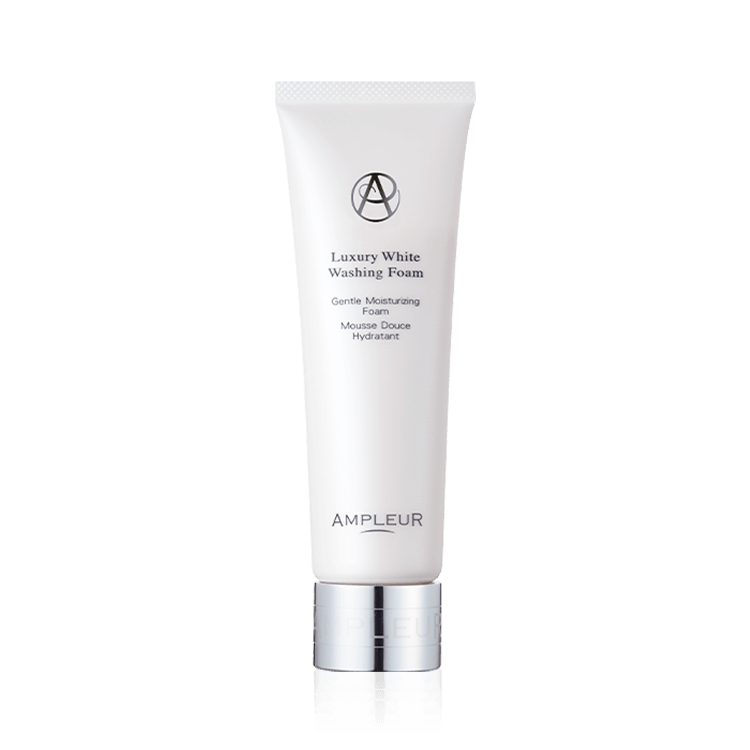 Dense texture foam face wash foam A creamy, elastic foam gently wraps and rinses away dirt, dead skin cells and air pollutants.
Beauty essence ingredients such as Hyaluronic Acid and Osmotic Collagen give rich moisture and realize treatment while washing. Makes your skin softer than before washing.
Capacity: 130g
Dullness skin
Dryness skin
Disordered texture
Supports Damage Resetting Power That Declines With Age.

AP shield that protects the skin from air pollutants (such as exhaust gas, PM2.5, and cigarette smoke that adhere to the surface of the skin, active oxygen is generated, accelerating skin aging).

Then, "AP Shield" forms an invisible protective film every time you cleanse. It improves the barrier function of the skin and keeps the risk of skin aging (pollutants) away.

Moringa oleifera seed extract

A peptide extracted from the seeds of the tropical plant "Moringa". It has been used as a cosmetic and medicine since ancient times, and crushed seeds have an excellent purifying effect and are used to purify turbid water in rivers into drinking water.

Arge extract

Extract extracted from several kinds of seaweed. It has been confirmed that it has the effect of reducing the risk of mutagenicity (the property of damaging genes and causing mutations) of exhaust gas, which causes skin aging.

Moisturize With Rich & Dense Textured Foam.

A unique formula, soft and rich dense texture foam that restores the skin to its ideal condition while removing dirt, dead skin cells, and air pollutants.

Fortified and blended beauty essence ingredients such as Hyaluronic Acid and Osmotic Collagen to make the skin softer and smooth than before washing, without a feeling of tension. Makes the skin condition clear and easy to accept the beauty essence and lotion that will be used later.

Contains 2 types of cleaning ingredients that moisturize the more you wash.

A unique balance of soap-based cleansing ingredients with excellent detergency and amino acid-based cleansing ingredients that gently cleanse the skin while caring for the skin.

Although it removes dirt firmly, it leads to moisturized skin than before washing.

A scent common to the Luxury White series,

faint scent based on chamomile relaxes the skin and mind, and every time you use it, you feel rich and happy.

Characteristic ingredients

AO capsule (antioxidant component)

It strengthens the resetting power of oxidative damage, which is the root cause of skin aging.

Hydroquinone derivative (whitening ingredient)

It leads to clear and bright skin.

Placenta extract / osmotic collagen / hyaluronic acid (moisturizing ingredient)

It keeps the skin moisturized and makes it smooth and healthy.
AP Shield, AO Capsule, Moringan Oleifera Seed Extract, Algae Extract, PCA Octyldecyl, Hydroquinone derivatives, Placenta Exract, Permeating Collagen, Hyaluronic Acid.