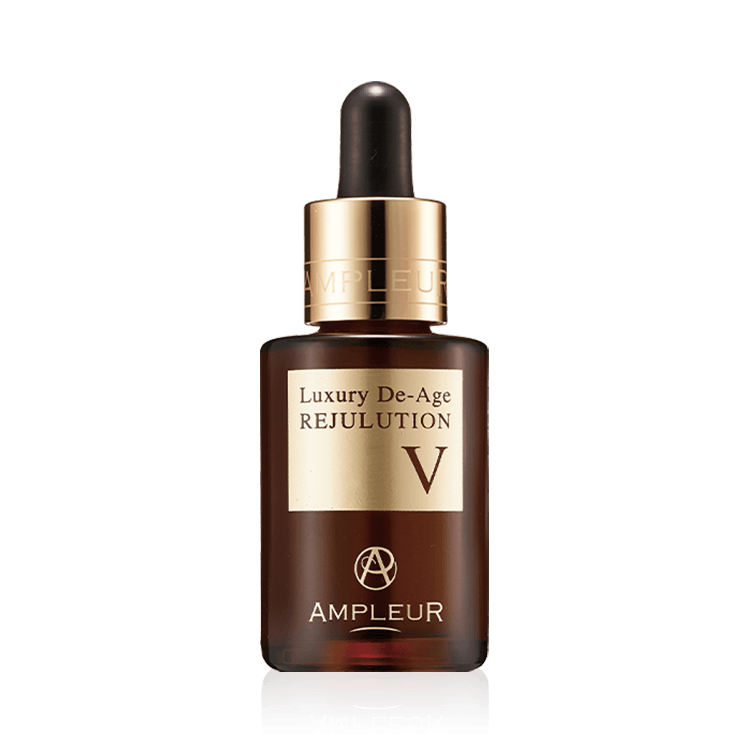 Serum takes you to the source of youthful-looking skin.
It rejuvenates aging skin from the foundations, attacking visible pores and sagging and leaving the skin looking smoother and firmer.
Capacity: 32mL
Dryness skin
Pores
Wrinkle
Sagging
Fine lines
The Advanced "Cell Activate V Formula" That Approaches the Root of Youthfulness.

This formula completed by AMPLEUR to tackle the decline of the dermis from the ground up. In addition to GF that supports the skin's original self-renewal power and plant stem cells (argansel extract) that keep the cells themselves young, we focus on "autophagy" that enhances the intracellular condition to improve the skin's original regeneration and repair power. Contains "self-maintenance peptide" to pull out.

The interaction of the three aging care ingredients has realized the ultimate lifting care that lifts each cell plumply.

Ingredients

Self-maintenance peptide
GF (growth factor)
Plant stem cell argan cell extract

Supports Age Skin Problems From All Directions.

The selected beauty ingredients approach the problems of age skin from all directions and optimize the regeneration / repair system for the entire skin. It confronts factors such as oxidation, saccharification, and dryness that cause new damage, and promotes the reincarnation of youthful skin.

Support ingredient

Muscle component

HGF、IGF
Cell biofactor (yeast extract / alteromonas fermented extract)
TRX
Epigallocatechin gallate
Carnosine, horse chestnut extract, broadleaf plantain seed extract

Muscle component

DMAE
Gravity control peptide

Moisturizing ingredients

Na hyaluronate, triple ceramide (ceramide 1, 3, 6II)

Rich Texture That is Familiar to The Skin.

Thick beauty essence penetrates deep into the skin speedily. It blends in with the skin and gives a strong firmness.
– Firm & Elasticity: Penetrating Collagen, Trehalose, Placenta Extract, Hyaluronic Acid.
– Cell Activation, Antioxidant, Promote Collagen Production: Plant Stem Cells (Argan Cell Extract), Ergothioneine, SOD, Centella Asiatica Extract, Gravity Control Peptides, Gold CL Active.
– Firm Skin: DMAE.