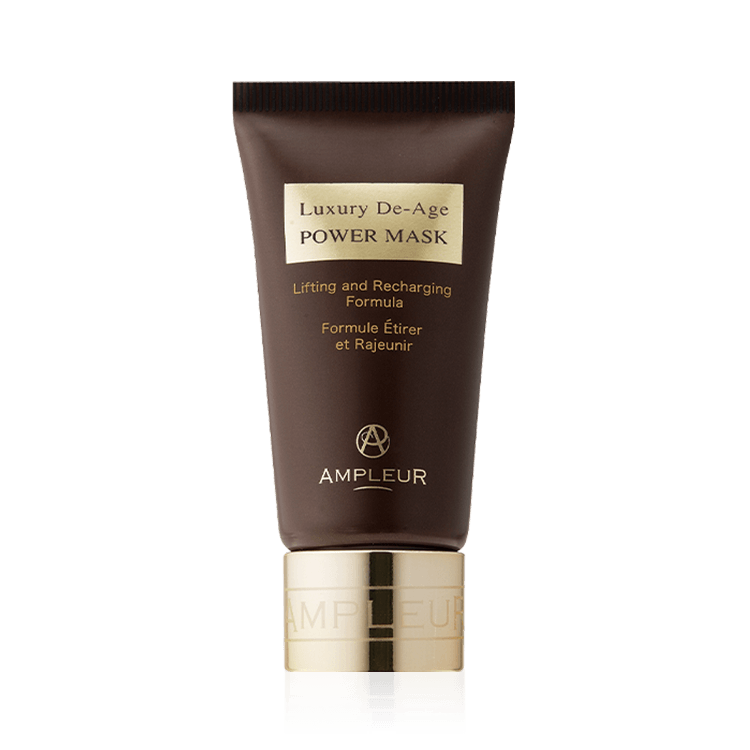 Creay jelly mask comfortably spreads on the skin. Concentrated treatment during creates resilient and radiant skin with a hydrolifting effect.
When you wake up in the morning, your skin is reborn with new firmess and luster.
Capacity: 70 g
Dryness skin
Lack of tension
Skin texture
Wrinkle
Pores
Intensive Treatment Just By Applying & Sleeping, For Bouncy, Glossy Watery Skin.

Focusing on the approach of the beauty medicine "water light injection", which is attracting attention as a next-generation hyaluronic acid injection. Intensive care mask for night was born, which revives elasticity and shine just by applying and sleeping. "3D hyalofiller" that keeps the entire skin moisturized and aging care ingredients that regenerate and repair cells constantly approach the sleeping skin. The more you continue to be confident in the skin-beautifying effect that you can mistake overnight. It leads to fresh, moisturized, glossy, watery skin.

What is water light injection?

The latest treatment to achieve "watery skin" with gloss and elasticity that shines from the inside. Unlike conventional hyaluronic acid injection, which injects wrinkles one by one with a needle, by injecting evenly over a wide area with a dedicated machine, the water content is increased while raising the bottom of the entire skin, and even the texture of the skin is totaled.

Ingredients

Sustain

Plant stem cells (argan cell extract) Extraction and culture of rare plant stem cells present in the buds of argan trees that live in the desert areas of Morocco. Supports youthful skin.
GF [Growth Factor] (EGF / FGF / IGF / HGF) Four types of GF approach older skin. Gives firm skin.

Haste

Two types of hyaluronic acid (hyaluronic acid, 3D hyaluronic acid) Hyaluronic acid, which holds 6L of water in 1g, forms a strong water retention veil. In addition, 3D hyaluronic acid, which has a three-dimensional structure, exerts a long-lasting effect and a lift-up effect.
Hyaluronic acid precursor It changes to hyaluronic acid in the skin and constantly fills the entire skin * with new hyaluronic acid, just like injecting hyaluronic acid without the need for a needle. * Up to the stratum corneum

Inject The Power of Youth.

Water light double prescription of "water light jelly + water light capsule" that makes your skin beautiful. Delivers water light power all night long to the depths of your skin.

Water light delivery system

Water light jelly prescription

Water light jelly layer The jelly, which has a rich adhesion and a permeation that fills the skin with moisture, holds plenty of beauty ingredients and continues to send powerful moisture all night long.
Emollient barrier layer The emollient ingredient that realizes a long-term moisturizing effect forms a barrier on the skin, preventing the evaporation of water and trapping the beauty ingredient.
Smooth veil layer Gives a smooth, non-greasy feel and smoothes the skin.

Water light capsule

The capsule pops on the skin each time it is used, and vitamin E, which is fragile as it is, is always delivered in a fresh state. With its excellent blood circulation promoting action, the beauty ingredients of water light jelly can be circulated deep into the skin.

Power Support Cocktail.

It revitalizes the sleeping skin and raises the skin so that the beauty ingredients can be effective.

Support ingredient

Muscle component

Euglena extract What is Euglena? A type of algae also known as Euglena (scientific name: Euglena gracilis). It is rich in nutrients such as vitamins, minerals and amino acids necessary for the human body, and is attracting attention as a supplement and food.
Cell biofactor (yeast extract, fermented alteromonas extract)
Royal jelly extract
Ginger extract, cure passion
Botanical Power Essence

Moisturizing ingredients

Osmotic collagen, ceramide complex (ceramide 1 • 3 • 6II)

A Rich Jelly Mask That Melts Comfortably On The Skin.

Dense yet fresh texture like jelly.

The capsule containing Vitamin E melts and wraps the skin richly, eliciting a powerful response.
Euglena Extract, Cell Biofactor (Yeast Extract, Fermented Alteromonas Extract), Royal Jelly Extract, Ginger Extract, Cure Passion, Botanical Power Essence, Penetrating Collagen, Ceramide Complex (Ceramide 1 , 3, and 6II), Tocopherol.