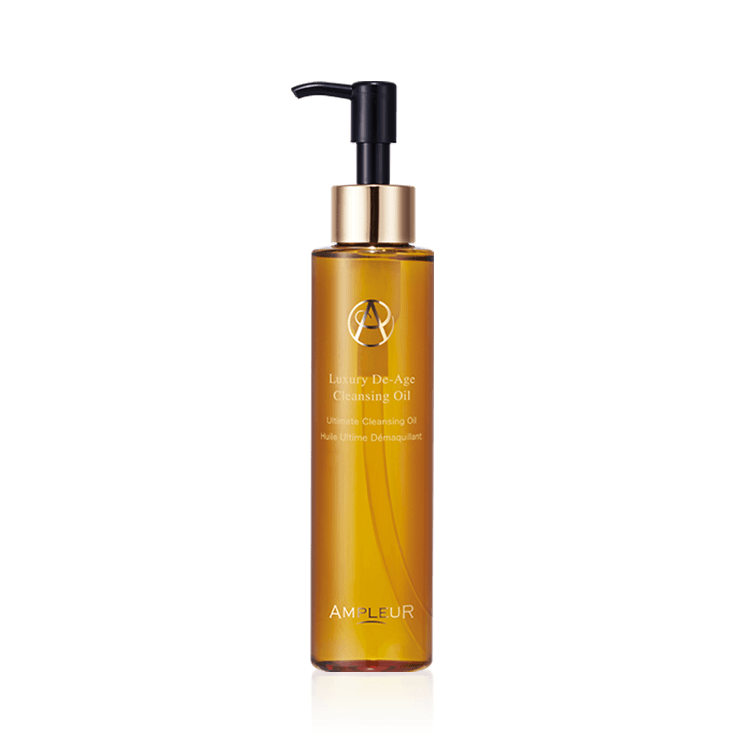 A "cleansing oil" for adults that purifies the skin and nurtures health and beauty.
Keeps the necessary moisture firmly while quickly removing makeup stains. For skin with a lustrous and firm feeling of happiness while being wrapped in a pleasant texture and the scent of fresh rose.
Capacity: 145mL
Dryness skin
Pores care
"Three Approaches" That Give a Feeling of Happiness to Adult Skin

1. "Five kinds of natural oils" that give firmness and luster.

A unique blend of 5 types of natural oils that keep the skin healthy and have excellent moisturizing effects. Care for the skin of modern women, who tend to become dry and hard due to UV rays, air pollution, stress and improper care. Every time you cleanse, the moisturizing ingredients protect the skin and lead to a lustrous skin that looks like a treatment. (Argan Oil, Marula Oil, Olive Fruit Oil, Squalane, Bilberry Seed Oil).

2. "Self-maintenance peptide" that keeps the skin clean.

Self-maintenance peptides keep the intracellular environment clean and effectively enhance the cell's ability to regenerate and repair themselves.

3. "EP extract" that evokes a happy mood (β-endorphin-like action).

It evokes "β-endorphin", which is closely related to happiness, and keeps the skin in its original healthy condition. It leads to moisturized skin that exudes a feeling of happiness.

Highly cushioned oil for a smooth feel

The mellow oil does not rub the skin and quickly melts and floats the makeup without straining it.
Olive Fruit Oil, Tocopherol, Argania Spinosa Kernel Oil, Sclerocaria Billea Seed Oil, Squalane, Bilberry Seed Oil, Macademia Nut Fatty Acid Phytosteryl, Lactobacillus / Pear Juice Fermented Liquid, Lactobacillus / Grape Juice Fermented Liquid, Sapindus Trifoliatus Fruit Extract, Kudamonotokeisou Fruit Extract, Kotojitsunomata / Mitsuishikonbu / Hitoegusa Leaf-Like Extract, Wasabinoki Seed Extract, Seiyo Carrot Fruit Extract.